CNA Opportunities
Meth-Wick Community
Cedar Rapids, IA
Full-time
Nursing
Posted on

November 18, 2022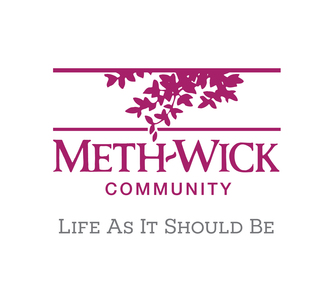 Do you love working in healthcare but want to build relationships instead of meeting a new patient every shift? Then we have the perfect opportunity for you!
Meth-Wick, a local not-for-profit, has been providing quality services to residents for over 60 years. As a wellness campus with options for care, residents and staff alike embrace a culture of physical, mental, and social well-being. Meth-Wick is a place where residents are at home and where they participate in the decisions that affect their lives. "Life as it should be!" is not just our motto; it is the foundation for everything we do.
Come see for yourself how our philosophy of care makes life better for the people who live here and for those who work here. Visit our website www.methwick.org to see all we have to offer our residents on 65 beautiful acres. It is a great place to work.
The Woodlands is our nursing facility and is uniquely designed as three distinct neighborhoods. Each neighborhood functions independently and includes a full-sized kitchen, living room, den and craft room. Our staff creates a schedule of care that honors each resident's individual preferences related to all activities of life. The goal is to help our residents create a true home with its own unique customs and atmosphere.
We are seeking full-time CNAs to work 1st or 2nd shift.
If you are looking for more than just a "job", come join our team where you can really make a difference. Meth-Wick provides a competitive salary and benefits, opportunities for continuing education, a beautiful environment, and friendly co-workers, and residents!
Apply at the Manor building: The Meth-Wick Community, 1224 13th St. NW, Cedar Rapids, IA 52405 or click apply now to email your resume today!